Details

Published on Thursday, 29 August 2013 22:05
Vuelta Stage 7 Preview
Stage 7 - Almendraleijo to Mairena del Aljarafe, 205.9km

Sometimes you have a bet and it looks like it is going to lose and you don't really mind. Roche winning Sunday to deny me a very nice payout on Moreno at 30/1 for example. Today was looking like it could have been one of those days as Tony Martin entered the final kilometre and every cycling fan in the world must have been hoping he'd hang on.
But it wasn't to be, as his Time Trial arch-nemesis Cancellara led the chase and ultimately gave Morkov the leadout he needed to take the stage. Now as Morkov took the stage and not Martin and my picks all finished outside the top 3 I was just left feeling disappointed and annoyed for Martin!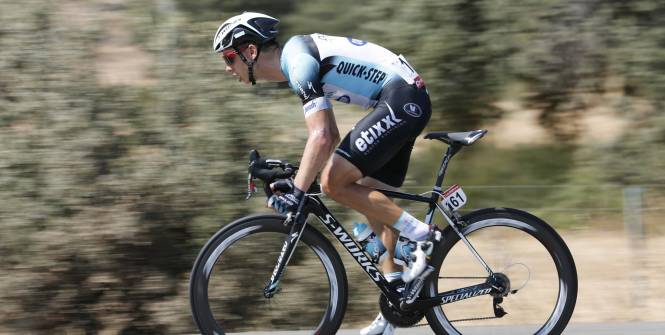 Martin incredibly had jumped at the very first kilometre and rapidly built a lead of over 7 mins. The Peloton chased but after initially pulling the gap down to about 20" with only about 5km to go, Martin didn't give up and entered the final km with about a 10" lead. He was caught literally about 20m from the line, but came home in 7th place. Morkov took the stage from Richeze who was impressive again and Cancellara took another top 6 placing after chasing home Moreno on Stage 4. Incredibly not a single pound was matched on Morkov on Betfair, seems no one fancied him..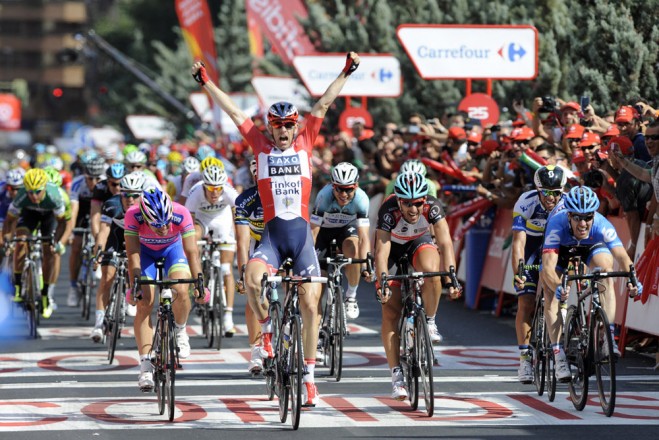 Tyler Farrar is getting closer, finishing 4th but it looked like he left his kick too late, he seemed to be finishing the fastest. Argos and Orica Green-Edge seemed to get themselves in a mess after doing a lot of work in the last 5kms with Matthews eventually finishing best of OGE in 6th and Sinkledam way back in 15th - in fact, one of the Argos leadout men actually seemed to hinder Sinkledam as he pulled off, almost blocking his way and forcing him in to the barriers.. not quite Kittel and Degenkolb are they yet.. Cancellara I think was unlucky today, if you watch the replay, he had to slow a little to avoid Martin and it may have cost him victory!
Stage 7 heads to Andalusia for a finish in Mairena del Aljarafe where the weather warms the further south they head, rising from 25deg at the start to 30deg at the finish, with a slight side/tail wind for most of the day. The stage is the second longest at 205.9kms and is also one of the flattest so a bunch sprint is expected again. The riders pass the finish line before going out on a loop around the town so the sprinters will have a chance to plot their runs.
Matthews is the favourite again for tomorrow at around 7/2 on Betfair, with Meersman, Richeze and Farrar all around 6-7/1 again. Michael Morkov is 25/1 with Bet365 to repeat his win tomorrow, but I honestly can't see it happening. Instead, I am going to take another chance on Tyler Farrar at 8.2/1 - win only though. I think he is getting closer and looked to be flying at the finish today. I think it will have given him confidence and he is running out of chances. He needs to be a bit more clever with picking wheels (just get on Cancellara's!) and a bit braver and I think he can take it.
Meersman finished 8th today and I think he may be out of the places tomorrow too. Richeze though looks very good and capable of taking another top 3 - he seems to be one of the best there at getting on a good wheel and navigating a smart route to the finish - he switched very quickly today when he saw Cancellara take it up on the left hand side, Farrar was just a little slower and had to make up a small gap which cost him. I have taken some 2/1 on a top 3 on Betfair as it looks decent enough value. Matthews should get things right tomorrow too I think and he is a possible top 3 candidate also.

So nothing crazy tomorrow in terms of stakes, a small interest in Farrar to win and Richeze to place in the top 3.
Stage 7 Route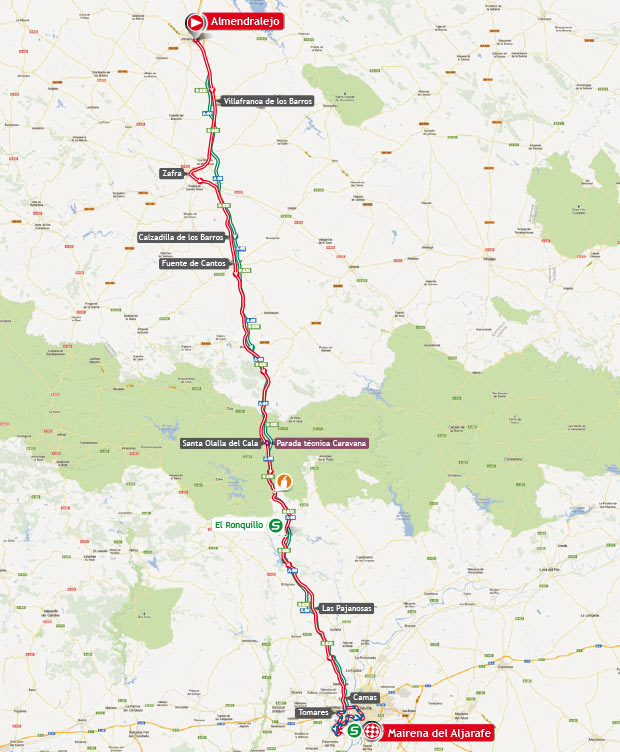 Stage 7 Profile