Details

Published on Monday, 02 September 2013 22:05
Vuelta Stage 11 Preview
Stage 11 - Tarazono to Tarazona, 38.8km

What an incredible story today. It looked it was the end of a cycling legend but then something happens that leaves fans stunned, amazed and delighted in equal measure. No I am not talking about THAT ride from 42 year old Chris Horner but the news about Fernando Alonso and Eukaltel-Euskadi.
In case you missed it, Euskaltel-Euskadi were folding at the end of this season due to financial difficulties. One of the longest standing and most recognisable of cycling's elite teams were about to disappear, leaving legions of fans all over the world, not just their native Basque region disappointed. But out of the blue today news broke that Formula 1's Fernando Alonso had bought the rights to the teams racing licence and was going to save the team and honour the contracts of riders signed until the 2014/15 season.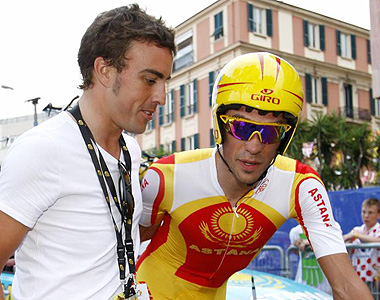 Alonso is actually a huge cycling fan, and had in the past almost started a team with Contador as you can see here. Apparently Alonso rides with Contador during the winter so he can't be that bad on a bike either! It is an incredible move and investment from Alonso and brings very positive PR to cycling at a time when other sponsors like Vacansoleil and Rabobank etc are pulling out.
Getting back to today's action and that was equally stunning. I would love to wax lyrical about that amazing performance by Chris Horner, but I just can't get my head around it. Yes, he has always been a pretty good rider. Yes, it's his first time really being team leader and being allowed go for it. Yes, modern training methods, recovery methods, diet etc is extending riders careers. But a (almost) 42 year old riding away from some of the best climbers in the world and then holding the gap to a charging Nibali to 49" for 2km at the finish? I just don't know. I am just too sceptical now about seeing the 'unbelievable' in cycling. I wonder was there an incredulous gasp in the press room like David Walsh described it when Lance Armstrong rode away from the peloton in the TdF? The result has been met with almost equal amounts of admiration, astonishment, scepticism and outright derision.
Horner and Lance
Horner is from the era of Armstrong, Vande Velde, Leipheimer, Zabriskie, Danielson all of whom have been caught up in the USADA/Armstrong case, but Horner himself didn't appear in the 1000 page reasoned decision document. He has never been caught and has no blemishes on his record for doping, so he is either completely clean, very lucky or better than Armstrong at hiding it, something I doubt. But the fact he went from sometimes making comments about Armstrong and others 'preparation' for the big Tours to defending him after becoming his team mate doesn't sit well.
He once replied with 'Did he test positive?' when asked about Armstrongs USADA case. His attitude seemed to be if they didn't get caught, if they passed the tests, then they won the race fair and square.. "Look, I'm certainly old enough and wise enough to understand the magnitude of the situation, but in the end he's still getting prosecuted with no positive test. A lot of guys say they saw him and a lot say he did this and he did that, but I look at it and say: 'USADA, WADA, UCI, they're saying that the tests are worthless.' So do you take all the tests, 500, 1000, I don't know the number I've done in my own career and you basically say, that you took them for no reason?"..I'm not going to debate if he won, he was there, he won and passed the tests"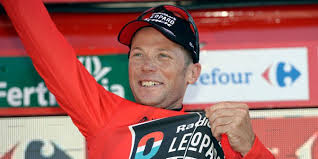 But as I said, he is clean to date. He did not get sucked in to the Reasoned Decision and he maintains his enthusiasm and youthful exhuberance which is a pleasure to see and listen to sometimes - he talks like a giddy teen in his interviews. So the jury is still out for me. His power perfomance today was incredible, but he has been making his power data available for years now and people more knowledgable than me on the matter say it is consistent and credible. He has kept his power, just lost weight this year so he was able to to produce something like 6.2 Watts Per Kilo today which is super impressive if clean.
The rest of the day's action was pretty exciting - It started even in the neutral zone which saw Cancellara hit a pothole and lose his bottles, which caused consternation on a roundabout and brought down a lot of riders. De Clerq and Boivin had to abandon due to injuries, Moreno was also caught up in it, and a little later De Gendt and Fenn were DQ'ed for excessive drafting from a team car. Markus and Losada also abandoned today. Movistar drilled it to pull back the ten-man break of the day and when Cancellara went to the front for a while on the penultimate climb he blew the race to pieces. A reduced peloton of only about 20 riders raced down the descent to the final climb and almost immediately the fireworks started again. Anton attacked. Nibali and Basso took turns dueling and whittled the group down to only Basso, Nibali, Roche, Valverde, Purito, Pozzovivo and Horner. Moreno and Sanchez were drifting off the back and Moreno out of the red jersey.
Basso pushed on again, then eased and Horner took off. The rest looked at each other and he was gone, barely sitting down at all for the last 3.5km, tapping out a metronomic rythm standing on the pedals. A bit more jousting between Nibali and Basso and Roche was dangling. Nibali attacked with ferocious power and was gone. Roche was battling for all he was worth going up and down like a yo-yo from the main group. Nibali powered on towards the finish but could make no impression on Horner who took an impressive victory and rode in to the red jersey like he said he would! Valverde took the sprint for 3rd spot and Roche chased them home 8 seconds later to hang on to 3rd place behind Horner and Nibali.
Stage 11
Tomorrow is a rest day finally, a well deserved and much over due one! The race continues with a Time Trial on Wednesday, a figure of 8 loop around Tirazono of 38.8km. The route rises up to a 3rd category peak after 18km, but then descends for 20km to the finish. The climb up isn't too steep so the riders should still be able to put the power down quite strong, and the run in should be super fast. The early prices has Tony Martin as the 4/6 favourite with Cancellara 2nd favourite at 7/2. It does look like it is between the two of them and they both have been super impressive in what they have done in the race so far.
Personally, I think Tony Martin will destroy them in this. He was gutted with what happened when he was caught with 20m to go and particularly I would think in the part that Cancellara played in it. I think if you can get odds against it is a great price and he should take the stage with ease. He was simply sensational that day when they came to within 8" of him with 10km to go and still couldn't catch him even with 160km in his legs! He is clearly in great form and will have been taking it easy over the last few days whereas Cancellara was burying himself for Horner, especially on the first of the two climbs when he blew the race to bits. He is short at just 1.71 on Betfair but I have backed him with a fair degree of confidence at that price.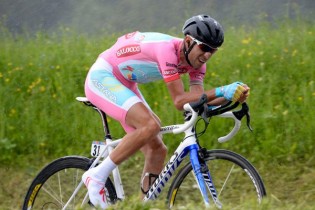 Nibali is an interesting price also at 14/1 with
Paddy Power - he is a very good time triallist and took the Time Trial in the Giro by 58" from Sammy Sanchez, albeit a more severe mountain time trial. He will be happy I think with his performence today taking time out of his main rivals, and he won't fear Horner in the TT so should pull back time on him here - he could well even ride in to red in the process even if he doesn't trouble Martin or Cancellara - I just think he could well be in the top 3 at 14/1. Kangert, Westra and Pinotti could all put in big performances on the day and have ridden some excellent TTs lately, Kangert probably the most likely to trouble the 3rd podium spot, he was looking strong for most of the final climb today in support of Nibali.
Here is a link to the start times of all the riders in the TT, first rider is off at 13:14CET, Horner is off at 16:50CET, I reckon it should take them around about 45mins to complete the course.
UPDATE (11.45am): Nibali was smashed in to 13/2 from 14/1 so clearly some others fancied that price too. Kangert on the drift, maybe he is being asked to conserve energy, Pinotti has a cold. I have layed some Cancellara for the top 3 at 2/5 as a bit of a punt.
I have had a small bet on Samu Sanchez to beat Horner in a match bet at 12/5 with Bet365 and the following five-fold of match bets with them - it pays just over 11/4.
Stef Clement (Vs Gilbert) @ 1/4
Thibout Pinot (Vs Anton) @ 3/10
Benat Intxausti (vs Kreuziger) @ 1/3
Jan Barta (Vs Vanderwalle) @ 13/20
Tony Martin (vs Cancellara) @ 7/20
Stage 11 Route Map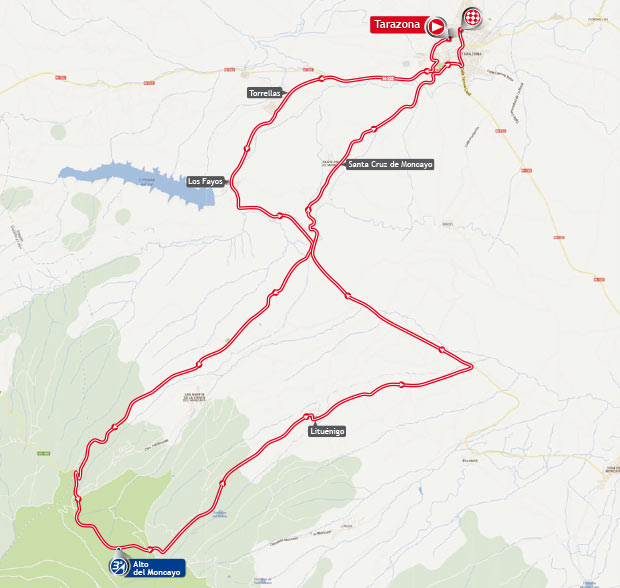 Stage 11 Profile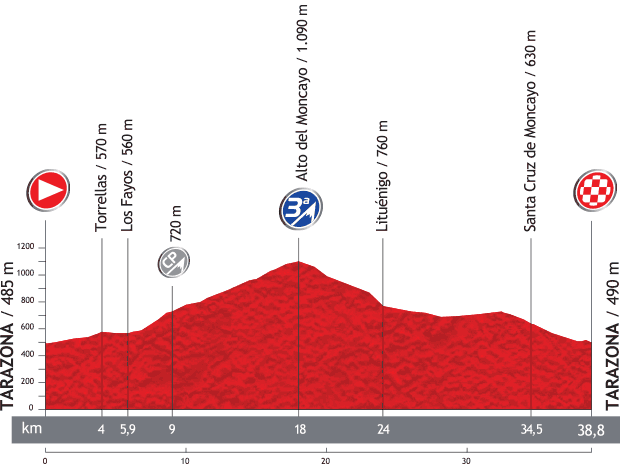 Last Km