Prospect to Stirling, 150km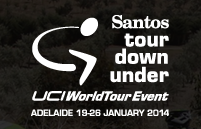 A fantastic start to the TDU for me with my two selections Gerrans and Greipel taking first and second at 7/1 and 14/1 each-way respectively. With Gerrans taking the leaders jersey with an 11" advantage and Ulissi taking a superb 4th, my overall bets are looking very good now too.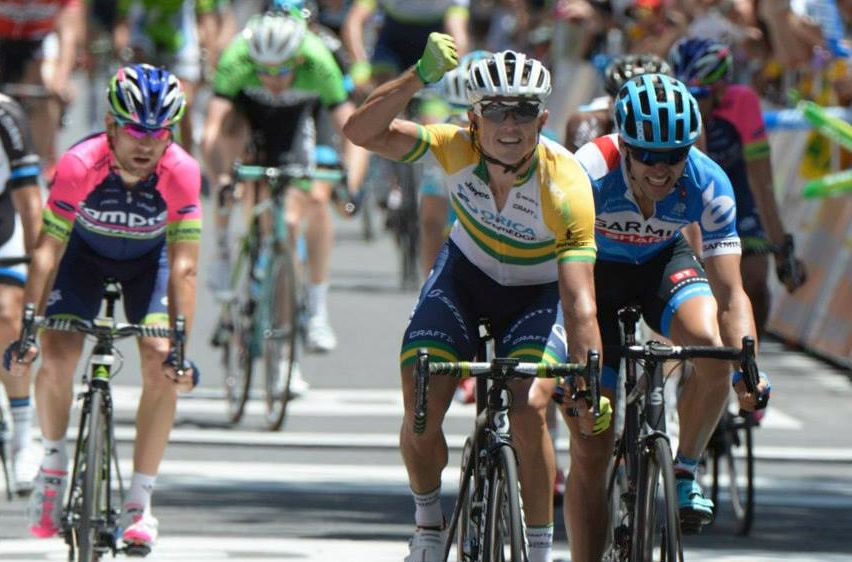 Caleb Ewan, the pre-race joint favourite with Gerrans was, as I expected given a baptism of fire, getting shelled out the back with about 7km to go as they climbed Menglers Hill. Greipel had, as I had hoped, hung in there with the leaders and looked nailed on for a result when he had 4 or 5 team-mates with him with only about 2km to go. Then my 200/1 shot Sutherland had a go and got me a little excited, before the final attacks came and Greipel launched a long sprint.. With a head-wind and an uphill finish Gerrans was in the perfect position and came around the Gorilla to take the stage. Steele von Hoff took an impressive 3rd, as did my Ulissi who I said might spring a surprise, he finished 4th.
The Route
Stage 2 - Prospect to Sterling, 150km
On to stage 2 then and it takes the riders on a saw-tooth profile loop to the east of Adelaide before taking in two and a half laps of a 20km finishing circuit around Mylor and Sterling. The road starts rising upwards more or less from the flag drop as they head north-east towards the sprint prime and the two KOMs, all of which come inside the first 56kms. It is almost certain that there will be furious action from the start in an attempt to get in the break of the day as the winner of the KOMs should go in to the KOM leaders jersey.
They will have to climb the hill up to Sterling three times, the final time to the finish line. With the two KOM prizes coming inside the first 57kms, it looks a day made for a long breakaway with the likes of Adam Hansen and some Drapac, Movistar, FDJ and maybe a Katusha and Sky man.
I can't really see any of the overall GC contenders being overly worried about this stage though but the finish should see a lot of action. Let's make no mistake, this climb is still real challenge and will split the field up. It is nearly 10kms long from the bottom to the top but it is a steady, long draggy climb that leads to exciting, attacking racing. It was here that Tom Slagter won his stage that helped set him up for victory last year, the finish is a long tough drag to the line which will suit the strong sprinters if they are still in there and power men like Gerrans, Goss, Ulissi, Matthews or possibly even the likes of Evans if they are near enough to the front with 3-500m to go.
You can see the finishing climb in the video below, the final few kilometres are from about 1.50.00 onwards.
Stage 2 Map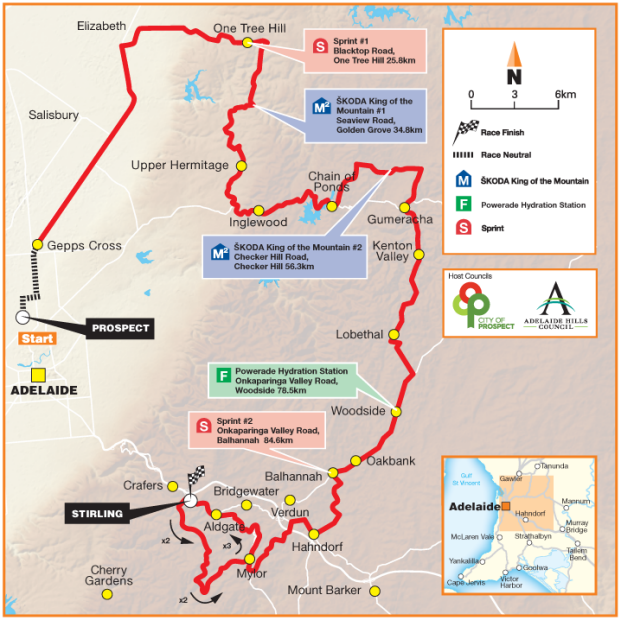 Stage 2 Profile and Last 3kms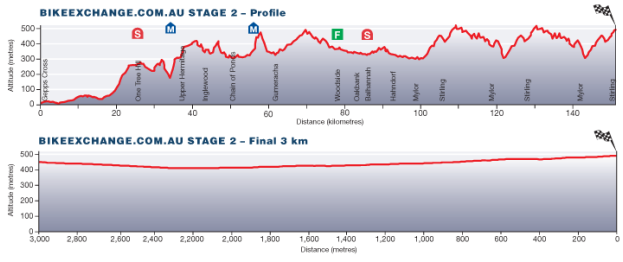 Exclusive CyclingBetting fans promo! Get an extra £10 off a £100 spend with Probikekit! Click banner and use code CPBK10 at checkout to qualify!
Contenders and Favourites



With such a rolling profile and with the road rising from the start, It is made for the likes of Adam Hansen or Sieberg of Lotto Belisol to make the other sprinters teams work, Moinard of BMC, Will Clarke of Drapac (winner from a break of this stage in 2012), Jens Voigt, Erviti of Movistar, McCarthy of Tinkoff-Saxo, Jerome Cousin of Europecar, now that they are not required to ride for the injured Voeckler or Anthony Roux of FDJ to go early and long.
The race should really heat up with 100km gone though as they start on the loop around Mylor and Stirling and the GC men and those looking for stage victory will be getting their teams to pull the break back to set up the finish. As mentioned before, this is tougher climb than it looks, dragging on for around 8km from Mylor to Sterling, the first 5kms average 2% but have sections of around 6-7%, the last 3kms average around 4% but hits a max of 12%.
It should see a real battle again like last year with many repeat attacks and counter attacks and with important time bonuses at the finish towards the GC, expect the GC men to come to the fore and OGE look to cover and protect Gerrans' lead.
Simon Gerrans is once again favourite and justifiably so but the early price of 11/1 was gone in minutes, before I could get any of it! As is their way, the bookies - this time Paddy Power, ran for the hills as soon as a few quid came for a cyclist and have slashed him to 8/1 first and now is only 9/2. I'd love to see them move a horse that much with the amount of money that can have been staked at that price, there'd be outrage! The gradient is perfect for him though and he will be looked after by Goss and co. Goss rode in with Durbridge and Hayman more than 8 minutes down yesterday after getting caught up in the crash that saw Belkin's Tanner break his collar bone so they had a relatively easy finish yesterday. They should deliver him with 2-300m to go and he will be very hard to beat so 9/2 is still acceptable.
The main dangers could come from those that try to go with 500m or so to go to try to steal it early like Slagter did last year. Diego Ulissi, my 20/1 fancy for the overall, is a candidate but again there is little value left in him at 8/1, he was 16/1 when the prices opened first. You sure have to be quick to catch the early worm.. He is the kind of rider to try to make the jump on them and has the power on these kinds of finishes to get a gap and maybe hold it. 8/1 is shorter than I would have liked but I think I will still have some on as I'll be kicking myself if he does win and I am not on. And I can only see his price shortening from here on, certainly not going out. If the other bookies open with a better price I'll consider topping up!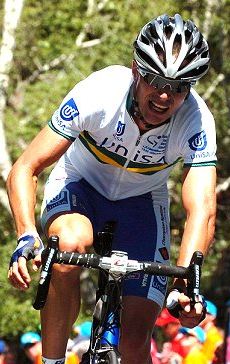 Others at bigger prices? Jan Bakelants should like this finishing gradient, it's very similar to the finish of stage 2 of the Tour that he won by holding off Sagan and the charging pack and if he has the legs he may try it. He finished down in 44th on stage 1 but he did some work for Alaphilippe on the run in, today might be his day. 18/1 with BetVictor each-way might be a bet for small stakes.
Winner of this stage in 2012, Will Clarke of Drapac is too big at 66/1 - he may try to get in that early break again and may be able to pull off another long break-away so at 66/1 he is worth a small bet each-way with PP. Von Hoff was impressive on the uphill finish yesterday taking 3rd, but I am not sure he can make it two days in a row with that sort of performance. If you disagree, then he is a great price at 66/1 with Paddy Power.
2pt win Simon Gerrans at 9/2 with Paddy Power
0.5pt each-way Diego Ulissi at 8/1 with Paddy Power
0.5pt each-way Jan Bakelants at 18/1 with BetVictor
0.25pt each-way Will Clarke at 66/1 with Paddy Power