Details

Published on Wednesday, 25 September 2013 23:16
Lucca to Florence, 272.3km
The world championships have been good to me for the last two years - last year (bottom of the page) I had Gilbert to win and Valverde and EBH each way and they filled the 1-2-3.. The year before I had a large bet on Cavendish at 7/1 and 11/2 and backed Goss at 29/1 in running and they finished 1-2..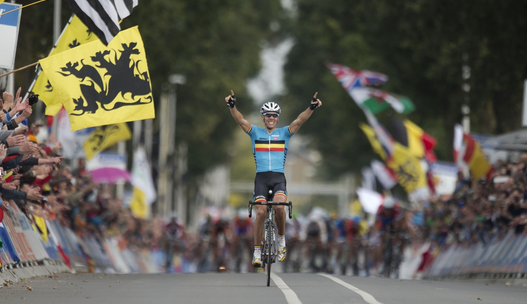 So the pressure is on then this year! The week has been good so far, with me landing the 1-2-3-4-5 in the TTT, the winner in the ITT and a 5/2 treble in the Matchbets, but what a race the road race is going to be this year.. One of the most competitive in years over a very challenging course in Florence.
The course rolls along for 106km during which they take in the climbs at Montecarlo and San Baronto, They may be early in the race, but they could hurt a few if they don't have their climbing legs. Montecarlo comes after only 14km and is sure to see the first attacks of the day go. It is 3.5km long at an average of 3.5% but hits a max of 9%. San Baronto comes 40km later and is far harder - 3.9km at an average of 7.1% hitting a max of 11% during a kilometre in the middle which averages around 9%. They crest this after just 58.7km of the 272km so it shouldn't cause too much damage even with the steep ramps in the middle.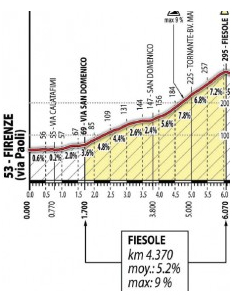 When they hit Florence they start on a circuit around the town, a 16.5km loop which takes in the two climbs of the Fiesole and Via Salviati no fewer than ten times. The two climbs are quite different but both should see great amounts of action as the race unfolds.
Fiesole is 4.4km long at an average of 5.2% and a max of 9%. It is a gentle enough climb with beautiful, smooth, wide roads - I can't see it being the decider of the race, but it will be a section where some riders will lose the race. The likes of Spain, Italy and Belgium will push a very fast pace up this hill and each circuit should see riders being put under pressure and shelled out as they arc through the hairpins on the way up to Fiesole. Once they pass through the narrow centre they descend down a fast and twisty descent for nearly 5km before the road suddenly takes a sharp right turn and starts up the steep climb of the Via Salviati.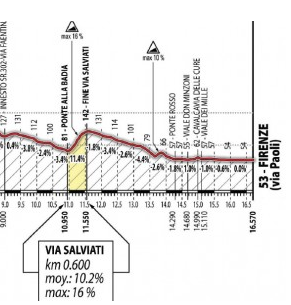 Via Salviati is only 600m long but it averages 10.6% for those 600m and hits a maximum of 16%. It will surely be where the decisive moves will be made, as the steep slopes will probably reduce the possibile winners to a small number. With only 5km, mostly downhill, to the finish, then the riders that get a small gap going over the crest the last time round will know they have a chance of winning. There is one last little kick up that you can barely see on the map, but it comes with about 3km to go and hits gradients of 10% over a short painful burst. It is one final chance of shaking any breakaway companions, or jumping from a reduced peloton away from the fast men like Sagan if he is still in the mix.
The run in to the finish line is straight, flat and safe - a sprinter's dream, if only any of the sprinters were going to be still in the mix after 7 hours in the saddle and 10 ascents of the finishing circuit. It is a fantastic finishing loop and should provide a dramatic finale and a worthy champion.
Contenders and Favourites
Ordinarily my contenders and favourites would centre around 4 or maybe 5 that I fancy, one or two likely favourites and two or three outsiders at big prices. The worlds is a different beast altogether though with the cream of the world's stage racers facing up to the best one day and classics riders in the world. There are so many quality candidates that on any given day could win this race.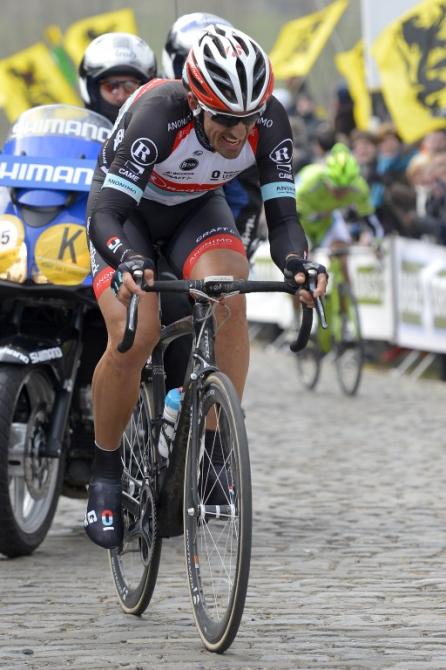 The favourite for the race, ever since word started spreading that he was focusing on this over the TT has been Fabian Cancallara. Spartacus lost a lot of weight this year with this race in mind and he showed his form in the Vuelta with a number of good rides, especially significant was how strong he was in some of the hilly parts. The talk this week was that he was going to take it easy in the TT to save himself for Sunday, and although he never really looked like he was going full gas on Wednesday he was still putting in a big effort. I think he has a very strong chance in this race - he may not have the greatest of teams but that didn't stop him winning the Tour of Flanders and Paris Roubaix. Flanders is particularly significant as he made his decisive move on the Oude Kwaremont to shed all bar Sagan, and then kicked again to leave him trailing in his dust on the Paterberg. He can sit in all day and let Spain, Italy, GB, Belgium etc exert energy trying to control the race and pounce on the Via Salviati the last time up and time trial to the finish on his own. I started backing him around 4/1 earlier in the week and have added more tonight after winning on my bets today.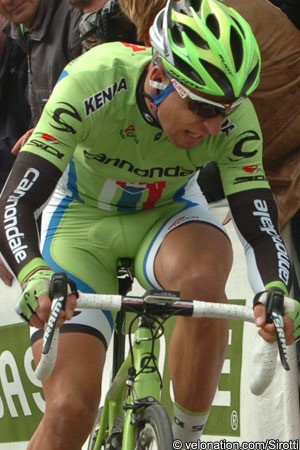 Peter Sagan is second favourite, trading around 9/2. Clearly if Sagan can stay with the climbers until the last few kilometres then he will be a very strong favourite to win it. His form has been good, winning when he likes across the water, but question marks will linger over the quality of the opposition he faced. I spoke to the Cannondale mechanic on Monday morning and we discussed the strength of Sagan's squad - the Velits brothers and his brother Juraj will be needed to keep him in the right spot for as long as possible, and as we saw when he rode away from the fields in the Ghent Wevelgem and Grand Prix Cycliste de Montreal, he doesn't necessarily have to wait for a sprint. The mechanic said he was 'very strong' right now and thinks he has a big chance. I agree and think he has a strong chance if he can hang in there on the climbs, so for me he is an in running play - he may well start to struggle as they pass the 200km mark.. He has yet to win a race over 250km.. If he does not and he looks comfortable then I may have him as a 'saver' to protect my bet on Cancellara. Watch twitter in running for more on that.. (@cyclingbetting)
The reigning champ, Philippe Gilbert, is not going to go down without a fight though and the third favourite could look a massive price at 10/1 if he is in the mix still as they head towards the Via Salviati for the last time. If he is still there and positioned well, he could either kick things off with a Belgian slingshot like last year, or at least go after the likes of Sagan or Cancallara should they shoot for glory. If he gets over the last climb in a 'select group' then I think he almost a banker for a top 3 place, so the 2/1 on him to place looks an ok bet to me!
Valverde and Rodriguez lead the Spanish team and both are in with reasonably strong chances too for slightly different reasons. Valverde is the shorter price of the two of them at best price 14/1, Rodriguez ranges from 14/1 to 25/1 depending on what bookie you pick. Spain have a supremely talented squad and on any given day they have winners in Moreno, the two Sanchez's, Contador and Herrada - the question is, how will they work as a team with so many egos and personal ambitions? I think Herrada, Castroviejo and Martinez are going to have to work hard all day for the team leaders. If it comes to a reduced peloton of escapees from the last lap, Valverde will have a good chance. If Valverde doesn't have the legs, expect Rodriguez to attack on the last time up the Via Salviati. As it stands though, at the prices I am not going to back either of them, I just think it is out of their reach this year. Rodriguez will not drop all of this quality field on the last hill, Valverde might find one or two too good for him which happens to him a lot..
Sticking with Spain though, LL Sanchez could be a lively outsider, has had a limited season this year so should be fresher than most of these guys, especially those that have just come out of the Vuelta. He could be the joker they play with a few laps remaining to force other teams to chase. Who knows, with the right companions they could stay away. At 100/1 with Ladbrokes, who are paying 1/3 the odds for the first FOUR, it might be a good long shot bet.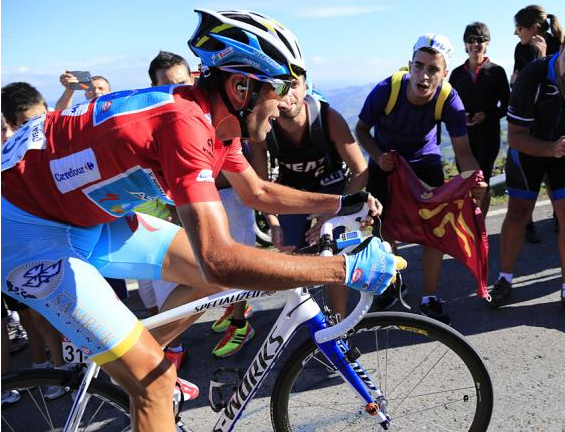 The Italian squad are the home favourites of course and have a very strong team leader in Vincenzo Nibali. Nibali looked the nailed-on winner of the Vuelta after only a week but crumbled in the relentless pressure applied by papy Horner. It is no secret how much his year revolves around this race and he has put a lot of preparation in to it. The hills shouldn't trouble him as much as the really steep ones in the Vuelta, and this sort of course is right up his street too. Like Spain, there are other potential winners in the squad like Ulissi, Nocentini and Visconti, but I think they will be more dedicated to getting a win for Nibali than the Spanish will be. They will want to put on a good show in front of the home fans. Nibali should have a strong podium chance, but I think it will come down to how many are in the finishing group if he's in it. 14s with Ladbrokes for the first 4 doesn't look a bad bet, but I might wait for the in-play to make a decision on him.
I don't think any of the British riders are going to be good enough to win it and the 16/1 with Skybet on Froome is terrible value - even the 29/1 with 888 still doesn't appeal to me. He will not be able to shake any of the good guys off his wheel on a short climb like this, and if it comes to a bunch sprint, he will not be in the first 6, let alone 3. Wiggins the same, I can't see him being in the front group at the finish even. Ian Stannard is an interesting one though, he is the kind of joker that could go with LL Sanchez with 50-70 km to go. He has a massive engine and was a huge part in Wiggins's victory in the TOB and put in a great TT performance that practically went unnoticed. 200/1 with Paddy Power might be a fun bet.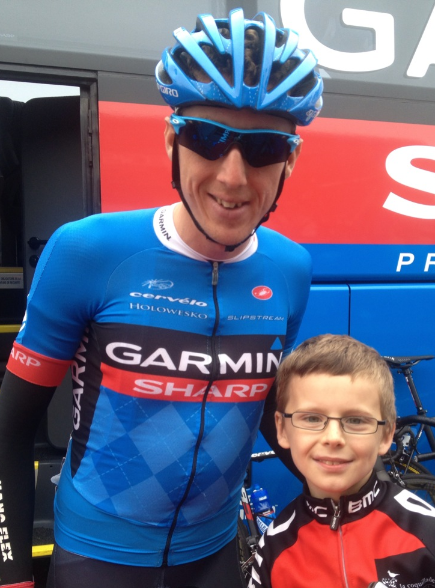 The Irish challenge hasn't been as strong in many years, since the days of Kelly and Roche, with all four riders probably having the years of their careers. Nicolas Roche has come of age this year with a brilliant Vuelta performance and is sure to put in a good showing on Sunday on a course he should like - the gradients are not too steep and he will not be a marked man so can sit in wheels and see how it plays out. Dan Martin was on a lot of people's lips for this and is right up there in the top 10 in the betting at 33/1. His ride in the TOB confused me a little and it is hard to know exactly what to make of it. A suicidal long range attack on stage 2 with Quintana, albeit with a really impressive burst to leave the pack trailing, and a few other attacks, notably on Haytor where he tried twice but then faded badly and was unable to stay with the winning move. He should like the course and the sharp, steep Via Salviati could see him strike on the last lap. I would kick myself if he was to win it and I hadn't backed him so I have had some 45/1 on Betfair. Sam Bennett had an awesome TOB with a stage win and two 2nds but this is a different level entirely and as much as I'd love to see him in the mix I can't see it, but just in case, 1000/1 was just too tempting to leave! If he wins, I buy a new bike! Brammier is a likely candidate for the mad early break with 200km to go..
And it doesn't stop there with regards to the quality of the field and the potential winners - fortunately for us as cycling fans, but not so good for us trying to pick a winner from such a competitive field! The Colombians - Quintana, Uran, Betancur, Henao, Acevedo and co. all have chances, but none of them other than maybe Quintana have great recent form and I can't see them featuring at the finish. 50/1 for Quintana and Uran is the shortest price of them all, and reflects their chances pretty well I think.
The Dutch team has to be respected and with Gesink, Mollema, Slagter and Weening amongst their ranks they could well be involved at the finish. I like the look of Mollema at 50/1 paying 4 places each way at Ladbrokes and had a small bet on him today. He is 66/1 with some but they are only paying 1/4 the odds for first 3, Ladbrokes are paying 1/3 the odds the first 4. So if you think he will be close it is far better to be on the place terms with the Ladbrokes price. He climbs well, is a smart rider and could well slip under the radar of the bigger nations. As we saw in the Vuelta is capable of a surprise late attack that could win it too.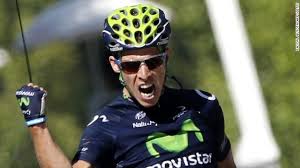 Portugal have a dark horse too in Rui Costa, a good friend of mine since he made me a lot of money during the tour! He will love the course too and will likely be involved in attacks over the last lap or maybe even earlier. If you fancy him to win, he is 66/1 with Hills, to be in the first 3 he is 50/1 with Corals (1/4 the odds first 3 for each way bets) and for that extra insurance of the 4th spot, he is 33/1 with Ladbrokes (1/3 the odds for the first 4 each way).
USA have Horner, Van Garderen, Talansky, but I can't see any of them winning it, not even Superman Horner. Australia have the tough guys Matthews, Porte and Clarke, not to mention the former World Champ, Cadel Evans. Porte would have enjoyed this course I think, but rode a poor TT, not sure if that was because of form or by intention. Clarke or Matthews could hang in there on the climbs and if so would have a strong chance of a top 3 in a small sprint. I don't think Evans will be in the shake up at the end but should be there or thereabouts right up until they kick on the last lap and he won't be able to go with them.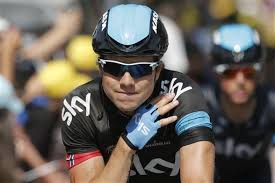 Don't think any of the French are good enough to win it, especially with Chavanel not riding it, The Swiss also have Albasini and birthday boy Schar, but they will all be working for Cancellara though I think unless his legs are not there, and if so Albasini would have a chance at 250/1 with Bet365. (I've had a small bet on him at 330s on Betfair). Norway have a small but very powerful squad with Eddie Boassen Hagen, runner up last year, Thor Hushovd and Nordhaug. I think Eddie B has got a great chance of being in the mix at the finish, he has the guts, guile and strength to hang in there and can sprint to a place if he is in the leading bunch. I backed him each way today with Ladbrokes at 33/1 as paying 4 places looks interesting to me for EBH. Germany's best chance is probably Degenkolb, who came 4th last year. If he can hang in on the climbs, he may have an outside chance, but frankly I don't think he can and will not be there at the finish. Poland have a strong looking team too with Majka, Huzarski, Kwiatkowski, Niemec and Golas, the most likely winner out of that lot might be Kwiatkowski, but again it's unlikely I think, even at a tempting looking 100/1 with Paddy Power.
So it looks like being an absolutely fantastic race. An impossibly hard race to call and genuinely any one of about 50 rider could win it. I have scattered some bets around though at big prices on EBH, Mollema, Martin and Rui Costa with small win bets on Albasini and Bennet at huge prices, but my main bet is on Fabulous Fabian to power away from them all at the end of a breathtaking race. Let's hope the rains stay off and it is a proper spectacle - it could get a bit slippy on those descents in the wet and it could be carnage.
Course Map
Course Profile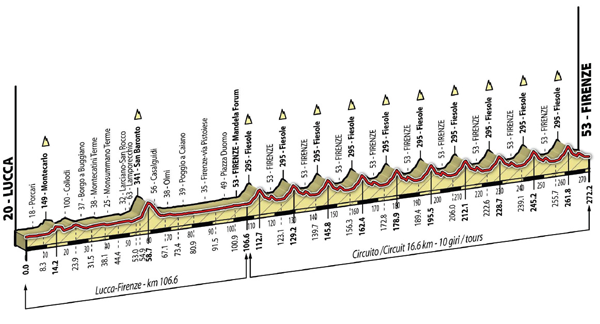 Firenze Circuit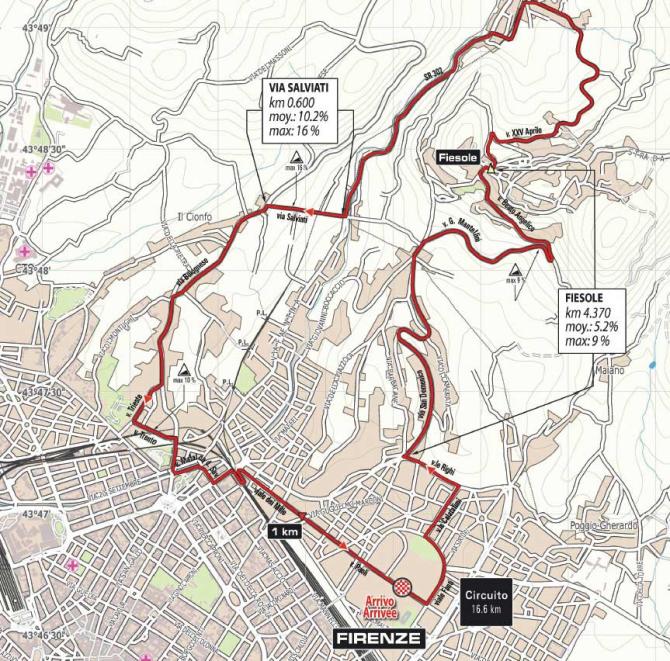 Final Circuit Climbs