Details

Published on Thursday, 22 August 2013 01:09
2013 Vuelta a España Race Preview
This year's Vuelta looks like being one of the most open stage races of the year, if not many years, with no clear favourite currently dominating at the top of the betting like Froome did at the Tour and Wiggins was at the Giro.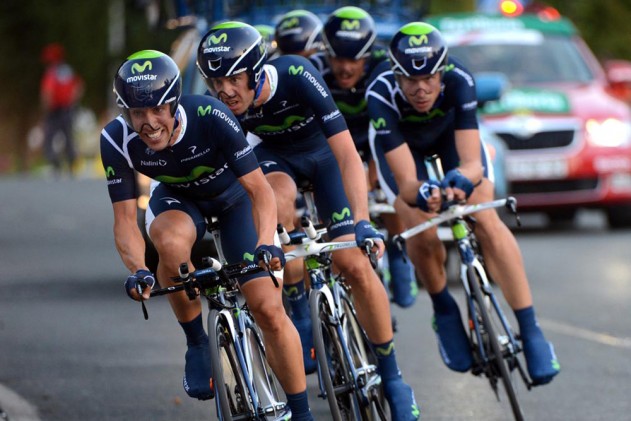 It is a particularly hard race this year with no fewer than 11 stages that can be classed as 'Mountaineous' and very little chances for the sprinters to shine along the way. The race starts with a rather unusual opening stage, a Team Time Trial, which will see the GC ordered mostly by team (except for those dropped from their squads on the way to the line) heading in to stage 2. Will Movistar go all guns blazing in the TTT to make it two wins in two years in the TTT, or will they let someone else have the honour (and stress/workload) of controlling the race so early in to the three weeks?
With only one other time trial to come later on in stage 11 (and that's a relatively short 38kms), the race is made for climbers and puncheurs and it is little surprise to see the likes of Nibali, Valverde and Rodriguez vying for favouritism. Just below the surface of these three key GC men are a whole stack of riders who could take advantage of any weaknesses by the big three to sneak in to a podium spot. Riders like Betancur, Henao, Majka, Mollema, Kreuziger, Martin and Samu Sanchez will be right in the mix come the steeper slopes and should make it an excellent, open, attacking race.
The course is examined in more detail here but it could all kick in to life as early as the second stage with the summit finish up to Alto de Monte da Grabo. This could well see the likes of Betancur and Henao squaring up and attacking the bigger GC favourites trying to put them under pressure early. It's also the kind of finish for the likes of Dan Martin and Rodriguez too though, the first road stage should really whet the appetite for the three weeks to come.
The course is lumpy from then on with very few chances for the sprinters, and once again the riders hit mountains with three hard summit finishes in Andalusia, including the brute that is Valdepeñas de Jaen on stage 9 which hits an incredible 30% maximum gradient. Stage 10 is also another leg breaker, ending on the race's first Especial climb (Vuelta's equivalent of a HC climb) the Alto Hazallanas.
A rest day is followed by a 38km TT, then three hard stages in the Pyrenees, including a trip over the border in to France to tackle the Peyregudes, a continuation of the often used Tour climb the Col de Peyresourde. As if the riders haven't had enough of mountains at this stage, they still have to hit some of the hardest stages on the race, with the summit finish of the Peña Cabarga on stage 18 and the horrible Algliru on stage 20 still to come. In case you don't know of the Angliru, this brute is 12.2km long with an average gradient of 10.3%, hitting 23.5% maximum and hits 21% inside the final kilometer. When Juan Jose Cobo rode to victory here in 2011 he pedalled away from a cracking Bradley Wiggins using a 34 front chain ring and a 32 at the back!
The final stage in to Madrid should be only a procession along the lines of the ride in to the Champs Elysees in Paris, much to the relief of what's left of the Peloton you should imagine.
The Favourites and Main Contenders:
Vincenzo Nibali - Best Price 9/4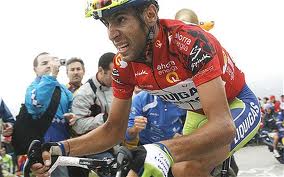 The winner of the Giro d'Italia, Tirreno-Adriatico and Giro del Trentino is marginally shading favouritism and on the basis of his performance in Italy, he is the rightful favourite. He is an excellent climber, a good time triallist and has a strong Astana team with him, with the likes of Fuglsang, Brajkovic, Iglinkskiy and Grivko all ready to support him in his efforts to win his second grand tour of the year and his second Vuelta. A negative against him would be his lack of recent form, he didn't exactly set the Tour of Poland alight did he and he has been really talking down his chances in the last week or so.. We'll soon find out what sort of form he really is in I guess, that summit finish at the end of Stage 2 should see to that. If he performs like he did early on in Poland he could lose time to the other GC rivals on only the first regular road stage.
Joaquin Rodriguez - Best Price 3/1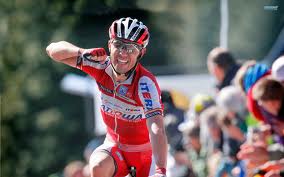 Purito blew a great chance of winning last year's race with one off day when he let Contador slip away on stage 17 to steal enough time to win the overall. He finished this year's Tour very strongly moving on to the podium with a series of strong rides in the last week, and the second last stage in particular, hanging on to Quintana and Froome's coat-tails to slip in to third place. A multiple stage winner at the Vuelta, the lack of TT miles as well as the mountainous route and numerous summit finishes will be right up his street and he could make early headway if he can skip away from the other favourites on Stage 2. Like with Quintana at the Tour, he may find one or two of the lighter, nippier climbers too good for him on the really steep slopes but he has the ability to hang in there longer than the likes of Valverde and possibly even Nibali to put him in with a very strong chance of a top 3 at the very least.
Alejandro Valverde - Best Price 9/2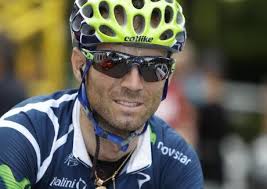 Former Vuelta winner and last year's runner-up had a horror show at the Tour when he suffered a mechanical on stage 13 and lost 10 minutes. But he did recover from that blow to ride solidly for the rest of the Tour to finish a respectable 8th overall. Winner of the Vuelta a Andalucia earlier in the year, and with several top ten finishes in key one-day races this year, he is clearly still in good form. He can call on the strong support of Intxausti, Szmyd, Lastras and Capecchi (6th in the recent Tour of Poland) but is possibly vulnerable on some of the really steep finishes where he may lose time to some of the faster, lighter guys.
Other Contenders:
Sergio Henao - Best Price 13/1
3rd in the Tour of the Basque Country, 5th in the Tour of Poland and 14th in the Vuelta last year, Henao comes to the race this year as the clear team leader in the absence of Froome and Wiggins. He has a strong team with him with the likes of Boasson-Hagen, Kiryienka, Uran and Knees and may well force his way on to the podium given his liking for the type of mountainous terrain that dominates this year's race. His TT skills may cost him against the likes of Nibali and Valverde though.
Carlos Betancourt - Best Price 18/1
The dimunitive Colombian will also love it at this year's Vuelta and should be capable of winning a stage or two. Whether he has the experience, stamina and team to put him in contention going in to the last few crucial stages is another question though, and he may have to settle for a top 6 place at best.
Ivan Basso - Best Price 22/1
Basso has been performing well lately, having missed out on the Tour through injury, taking top ten placings at the Tour of Poland and Burgos. He does however seem to have a pretty lightweight team with him with Sarmiento probably the best of the climbing support he can call on. Top 10 at best I think.
Samu Sanchez - Best Price 20/1
This may well be the last Grand Tour for the 'carrots' which is a great shame, Euskaltel running out of money and likely folding at the end of the season. For this reason, expect Sanchez and his team-mates to look to go out on home soil with a bang, as they are all in the shop window now looking for new teams. Sanchez will love some of the lumpier (but not really steep) stages where he will look to launch one of his trademark attacks, possibly on a descent to steal a stage or two. Supported by a strong looking team with Nieve, Anton and Landa he should be good enough for a top 10 but is not fast enough to live with the really quick finishers on some of the steeper ones.
Outsiders at big prices:
Romain Kreuziger - 50/1 - will not be good enough to hold on to Rodriguez and co on the steep ones and is coming off the back of a hard Tour where he dragged Contador around for all of the last week practically.
Rigoberto Uran - 66/1 - Unless something happens to dethrone Henao as team leader, Uran will be in support mode a la Richie Porte at the Tour, but if it has all fallen apart come the final few stages we could see him go in search of a stage win for himself.
Daniel Martin - 80/1 - Having a great year, capped by that magnificent Tour stage win. Didn't finish the Tour well though as a result of a virus but that may have been a blessing as he didn't have to ride hard and rolled in with the grupetto on some of the stages such as the Double d'Huez. A previous stage winner and 13th place finisher in 2011, it will be interesting to see how he copes with a second Grand Tour in a season for the first time in his career.
Barring a major shock it is hard to see anyone else on the starting list troubling the Podium.
Conclusion
As the betting suggests this is looking like being a very hard race to call with the probability of the winner coming from the top 3 in the betting sitting at around 75%. That does leave a 25% chance of it being someone else though! Personally I can't see it and I would be surprised if two of the three favourites do not fill the Podium spots.

Nibali is a strong favourite and is being backed solidly to win. But I think he is a little skinny (pardon the pun, he is only 63kgs!) at 2/1 with a hard battle against the Spanish ahead over three weeks.
I am instead going to side with Rodriguez at around 3/1 (or maybe a little bigger on Betfair). It actually might be worth waiting until after the TTT to see if his price goes out a little as I expect him to lose some time to some of the other GC contenders. I think that he looked very good at the end of the Tour as others were tiring. I think he will be looking to make amends for last year's mistake in not reacting quicker to Contador's attack. I think the course is made for him and he could well win it on the last stage to the Angrilu if he is close enough or even leading already. I think this is his year to make his palmares a 'magnificent' one as he put it himself. He is confident and has a good team with the likes of Dani Moreno and Losado to help him.
If I was to pick an outsider to sneak on to the 3rd step of the podium behind Purito and Nibali I think Henao at 13/1 isn't a bad bet. Will be looking to seize his opportunity as team leader with a strong team behind him, will relish the really sharp finishes and looked like he was riding himself in to fitness by riding solidly if not spectacularly at the Tour of Poland.
Daniel Martin could well surprise a few and I think he could be a good shout for a top 6 placing but top 3 may just be a little out of his reach.