Details

Published on Saturday, 20 July 2013 23:39
Stage 21: Versailles to Paris, 125km
What a finish to the Tour for me. Following on from Costa landing my stage 20 tip at 38/1, today I landed a whole host of bets recommended in my preview. I was a big fan of Quintana before, I'm a huge fan now of the diminutive Colombian! The stage worked out exactly as I had hoped.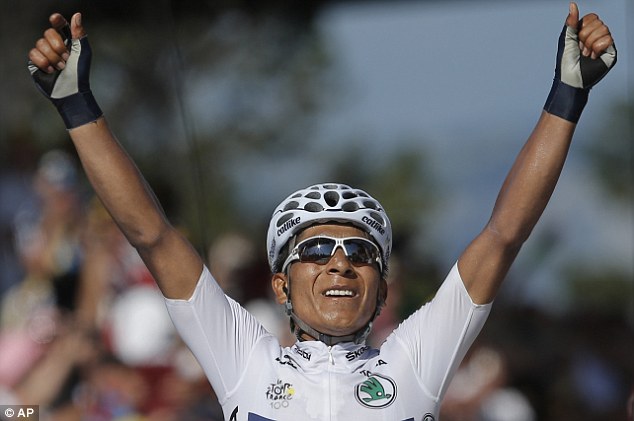 The break went with the usual suspects in there chasing the polka dots jersey, in what was a complete waste of time in the end give the 50pts on offer for the winner at the top of Annecy-Semnoz. Riblon and Rolland were there, along with Voigt and a few more, but Movistar controlled things for the first 100km or so and never really let them build up a big enough lead, despite Jens Voigt doing what Jens does best and inflicting enormous amounts of pain on himself and others!
But it all came down to the last climb as expected - Movistar kept the pace high, Sky helped and pretty soon it was just Froome, Rodriguez and Quinana. Contador cracked badly, losing a huge amount of time, and with it 2nd and 3rd place! Kreuziger cracked, as did Porte and Mollema and Fuglsang. In the end, Froome tried an attack, it was easily reeled in by an inspired Rodriguez, who was riding himself on to the podium. Then Quintana attacked and he was away to a famous victory.
So we landed a stack of winning bets today -
Quintana for the stage win - 11/4
Quintana to win KOM jersey - 11/10
Quintana to finish second to Froome on GC - 10/11
Rodriquez to place on stage - 9/10
Rodriguez to finish Top 3 in GC - 8/5
Contador - Layed to finish in Top 3 on GC - 4/7
Contador - Layed to finish in Top 3 on stage - 9/4
A pretty good return on the day's work you could say!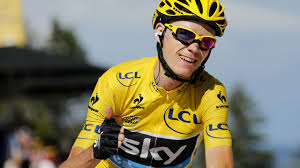 So on to tomorrow and the final stage in Paris - this year it is Paris and the Champs Élysées with a twist. Not only is it a Nocturne race, ending at 9.30pm local time, for the first time ever, but also, instead of turning at the Arc de Triomph like they have always done they are instead racing around the Place de Etoile.
Not that it is going to make one jot of difference to the outcome, it is going to end in a mass bunch sprint down the Champs. BUT - the big question this year is will Cav be dethroned as the king of the Champs Élysées for the first time in five years?!
Cav of course is brilliant on this stretch of road. 4 times in a row he has destroyed a whole host of sprinting talent. His finishing acceleration out of that final bend is astonishing, especially when seen from that mobile camera that runs alongside them down the final 400m or so. He incredibly has all 8 of his team-mates still in the race, which will be invaluable to lead him in to that final corner. He has had a mixed tour though and has won only two stages to Marcel Kittel's three.
Kittel has been sensational and his finishing kick has outdone Greipel and Cavendish on two stages. He has 7 team-mates left, but crucially, Veelers abandoned just two days ago, a key part of Kittel's lead-out. But I don't think it will really matter too much to him as Kittel is well able to handle himself, as long as he is put in the first 5 or 6 places hitting 300m to go he has a great chance with his sheer speed.
Greipel too has a stage to his name, but lost Sieberg, one of his lead-out men a few days ago, so only have Henderson and Roelandts left for the finish. I think they will have a real battle with OPQS for the final bend and it could get very messy, especially as it will be dark! Sagan of course is also going to be involved but I don't think he has the outright speed to trouble the other three.
So who wins it?!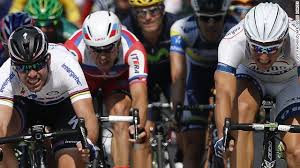 Well, I am going to go against Cav for the Champs Elysees for the first time in 4 years. I think Kittel will surf the lead-out trains of OPQS and Lotto and be on Cav's wheel when it matters most, with about 100m to go. His finishing kick will take his past Cav on the line. Greipel will hang on for third, Sagan, Kristoff and Benatti will fight out the minor places.
Kittel was biggest price 7/2 with Paddy Power but that has been cut to 3/1, you can still get some 7/2 on
Betfair. Cav is 10/11 on
Betfair and that might be worth a lay too. Not much value to be had in backing them to finish in the top 3 but if pressed, the best value would be Greipel at 1/2.

Marcel Kittel to beat Greipel in a match bet at 4/6 with Bet365 appeals, as does Kristoff to beat Goss at 4/7 with Paddy Power.
Whatever happens, it is sure to be a spectacular finish to a great Tour in Paris. A Tour that has gotten even better in the last two days, here's to a hat-trick of stage winners for us!