Details

Published on Wednesday, 17 July 2013 20:17
Stage 18: Gap to Alpe d'Huez - 172.5km..
The forecast rain came in today's stage and it made a huge difference to the times with early starter Tejay Van Garderen riding a brilliant TT just before the rain started.. but that was only the start of the excitement!
My main pick Tony Martin started badly and never really recovered, even though he finished the last downhill section in a super fast time. Westra was the early pace-setter with a blistering ride, but then Euskatel had reason to get excited for a while as Izagirre took the lead and the rain started to fall.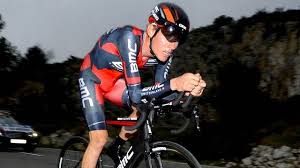 The changing weather conditions caused consternation in the Betfair market though with Froome shooting out in price as it looked for a while like he would be riding on wet, dangerous roads. Froome topped out around 4/1 as TGV tumbled to 1/3 favourite for the stage as it looked like no-one might be able to push hard enough to trouble his time. I managed to lay some TGV at 1.34 and back Froome at average of 3.9 as I felt that price was just too big. Surely Froome could cover losses caused by being careful with his natural superiority over TGV, who has been having a terrible tour thus far?
Then suddenly the rain eased almost as quick as it came in. With the heat in France at the moment, the roads started to dry almost immediately and once again frantic price changes - Froome went back to odds on, TGV out to 11/4 where I traded some of both back. But the drama didn't stop there - Valverde posted a great time, then Rodriguez, then Contador was leading on the splits - cue more price swings. Then disaster for Peraud as he crashed on the shoulder he had already fractured in the morning to put him out the Tour. The final few minutes of the race saw Contador pip Rodriguez by less than a second and trade to 1/4, where I layed some more - the roads were not as wet as Carlton Kirby was making it out on Eurosport and Froome would be far faster than Bertie on that run in. In the end, Froome took it by 9 seconds to land a very nice profit from the in-running bets. Some great trading opportunities and some gift prices - 3/1 on Froome who was 2/5 before hand! See the images at the bottom of the page which shows just how volatile the market was!
And so on to what could well be another sensational day in the Tour. They go over the monument that is Alpe d'Huez not once, but twice on this crazy stage. As well as two trips up the HC Alpe, they also tackle the Col de Manse again, which split the race to pieces on Monday, as well as a Cat 3 (Rampe du Motty) a Cat 2 (Col d'Ormon) and another Cat 2 directly after the first pass of the Alpe, the Col de Sarenne.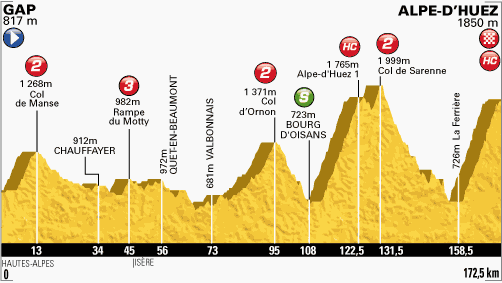 The Col de Sarenne came in for some interesting discussion today when ASO, the Italian TV station started rumours that because of the expected rain they were going to omit the first passing of Alpe D'Huez as the descent of the Sarenne was too dangerous! It was later all denied by the ASO but riders are apparently very worried about that descent.
So how will it go tomorrow? Will there be a break on the Col de Manse after just 5km? Probably. There could also be some try to escape and bridge on the Col d'Omon, just before the descent in to Bourg D'Oisans - some riders will want to try to get on to Alpe ahead of the bunch. What will happen with the GC boys on the first time up the Alpe is hard to tell though - will they go at each other that early or just wait and watch for the last passage? It may be that they try a few salvos (Quintana and Contador) and then try again harder on the Sarenne in order to try to isolate Froome and get a gap on the descent before they start up Alpe again. And to add to the drama, here is the forecast for the area for tomorrow: "From 14/15 h frequent violent storms... heavy rain, hail possible, wind gusts... Alpe d'Huez with fog". If it is wet and windy that descent down for the second climb up Alpe could be critical to deciding the finale - to see how dangerous that descent is click here!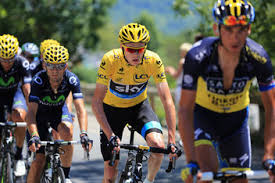 The one problem with this though is that there is usually a headwind in the valley, and like in 2011, any break with a short lead could be pulled back by the time they start the Alpe again. I can maybe see Movistar and Garmin on the attack from early on - sending riders up the road for a possible late attack from the likes of Quintana and Martin on the final ascent of the Alpe. Saxo and Sky might be forced to chase on the first passage up and then Movistar might hit them again with a Valverde attack first on the Sarenne, looking to isolate Froome. Valverde had a good TT today and may well see this as a chance to gain some redemption from the tour. Sky may not chase if they watch Quintana and if Valverde gets some help from someone like Hesjedal or Chavanel or some guys like that they may get a healthy lead in to the last climb.
The early prices show Chris Froome as hot favourite again around the 2/1 to 5/2 mark, which is perfectly understandable given his destruction of the field on the two big mountain stages so far. There were 'no gifts' on Ventoux and if he is near the front again coming to the finish he will probably ride away from them again. Quintana is next in the betting again and he is sure to fancy it tomorrow - he rode a very strong TT today and will be super motivated to gain time in the battle for white, and possibly take revenge against Froome this time.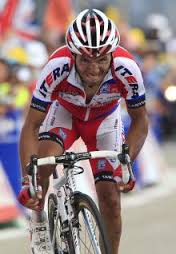 Contador is around 10/1 and will surely look to light it up again, he looked gutted today when Froome pipped him, he thought it was in the bag. But as we saw with Rolland two years ago on Alpe and with Froome on Ventoux, I don't think he has the kick or the strength any more to get away and stay away now he is seemingly racing on pan y agua.. Given Rodriguez's powerful finish on Ventoux he could well play a part tomorrow again, problem is he always seems to hit a flat spot when the pace really hots up so may have to settle for a top three spot if one or two get away, say Froome and Quintana for example again.
Will we see Andy Schleck in an early break? I wouldn't be surprised - he rode a storming TT today, finishing in 15th place only 2'27" behind Froome, and he may be looking to salvage some pride - remember his long solo ride over the Galibier in 2011? He won't make it all the way but we could see some action from him so for a trading bet I have backed him at 36/1 on Betfair. Rolland, the victor that day in 2011 is a pale imitation of the rider that showed so much promise that year, attacking and holding off Sanchez and Contador as they marked each other. He rode like a tourist in the TT today so he is obviously planning something for the alps, but will it be tomorrow? Even at 30/1 it looks unlikely to me, he just hasn't been his old self and has struggled badly on some smaller climbs than the Alpe!
And what about Daniel Martin? He is sure to want to put on a show for the crowds expected at 'Irish Corner' and if he can get away on the Sarenne then he might be able to pull out a gap that he could hold up the Alpe - it might depend on who goes with him. At 65/1 I had to have a bit of that just in case! Rui Costa could go well again as could Nieve, but it could all come down to the top 4 or 5 on GC again. I can see Mollema possibly blowing up tomorrow, he suffered badly on Tuesday and again in the TT yesterday, he could be at his limit and may be worth a small lay in the Top 6 market at odds on if you can get matched.
So quite a few with ambitions and chances on what should be a monumental day in the Alps. The crowds will be bonkers, hopefully they will behave themselves and there are no incidents that affect the outcome.
Bet recommendations:
Valverde at 16/1 each-way with
Paddy Power for small stakes.
Rodriguez Top 3 at 7/4 or bigger on
Betfair.
Andy Schleck at 36/1
Daniel Martin at 65/1
Match Bets:
Rodriguez to beat Contador at 1.66
Kreuziger to beat Fuglsang@ 1.30
Mollema to beat Ten Dam @ 1.53
Schleck to beat Evans @ 1.36
Jeannesson to beat Coppell @ 1.53
5-Fold pays 6/1 with Bet365
Van Garderen traded at 1.01 (1/100)! for today's stage from nearly 300/1 pre-race - lots traded around 1/3

Contador's in-play Betfair price - as low as 1/5 from 25/1 or so before hand. Touched 1000/1 during stage too!

Chris Froome's in-play Betfair prices - 2/5 out to 4/1, back to 2/5, out to evens, then 5/2, then 2/5, then 6/1 then evens, then win!